Babies
Our baby room is a lovely bright area with a homely feel to support that all important transition from home to nursery.

Each child's individual needs and routines including sleep and meal times are respected and the staff work closely with parents to ensure that wherever possible, there is continuity of routine between home and nursery.
Before babies start nursery, parents are encouraged to visit the nursery to discuss their child's individual routines and needs with the staff and to agree a care plan.
All of the children in the baby room are given lots of individual attention during the day by our friendly and caring staff.
Activities are appropriate for the age and stage of development of the children and include a wide range of sensory experiences. Within the baby room, activities typically include heuristic play, music (banging & bashing as well as songs, rhymes and listening), messy play, ball pool play, paint activities, baby book time and loads of cuddles.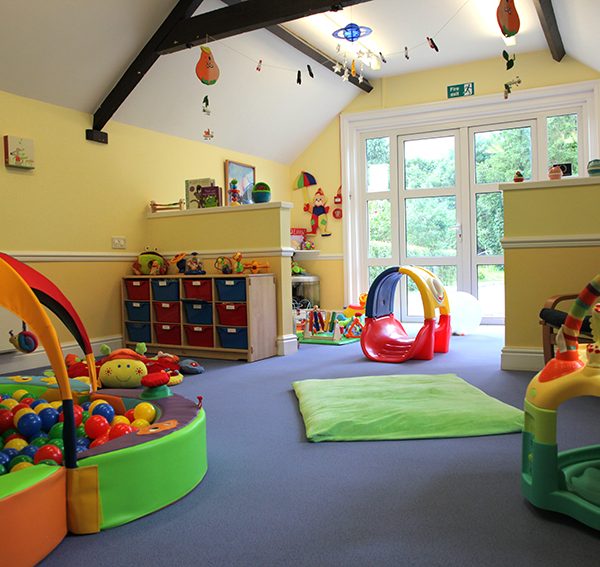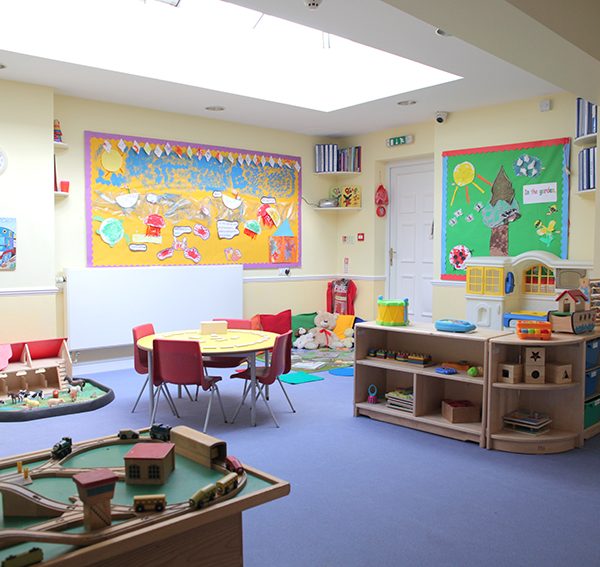 Toddlers
Our toddler areas provide a lively and stimulating environment, planned to offer the activities that children need and enjoy as they become increasingly mobile.
The emphasis here is very much on active fun, where children continue to explore the world around them and develop increasingly their communication skills.
Our toddlers enjoy activities such as jigsaws, creative play, dressing up and role play, ride on toys and tricycles, climbing and outdoors play, early mark making, construction, story time, music, sand play and water play.
Our outdoor facilities are used extensively by the toddlers to support their developing physical and intellectual skills as they explore the wonderful outdoor environment.
Pre-school
Our baby room is a lovely bright area with a homely feel to support that all important transition from home to nursery.

Children in the pre-school are encouraged to develop independence as they enjoy the wide variety of activities available.
Within this action packed area, the children are able to participate in activities such as story time, construction, painting and model making, sand and water play, small world toys, sorting and counting games, music making and singing, outside play including wheeled toys, climbing, running and jumping. The list goes on and on.
Our talented and highly qualified pre-school staff receive extensive training to enable them to meet the developmental needs of each individual child.
Children's confidence and independence are promoted and we aim for a very smooth transition to school.